While you're out in your motorhome creating new memories, staying in touch with the real world is rarely an option, it's a necessity. And all you need is an excellent motorhome TV aerial specially designed to accompany and entertain you throughout your caravan or motorhome adventures.
And if you've sadly come to the conclusion that enjoying all your favourite TV channels while camping away from the city is an impossible fit, now is the time to banish all that from your head.
Getting the best caravan or motorhome TV aerial for your camping trip is the only surefire way to stop being frustrated due to poor and unreliable signals.
*The links in this page are affiliate links, that means that if you purchase after following one, I make a small commission from the sale at no additional cost to yourself. Take a look at our disclosure page for more info on this.
With an excellent caravan aerial, you can expect to find a good TV signal in your caravan easily. And you'll agree with me that fun outdoor activities coupled with your favourite TV shows equals a truly remarkable camping experience.
Whether you're looking to replace an old aerial or get one that actually works, check out our top 10 motorhome TV aerials and be sure to get to the bottom for out buying tips and guide to help you decide which would be the best choice for you.
You may also like:
Best Motorhome TV Aerials
Vision Plus Status 570 Directional TV and Radio Antenna
August DTA240 High Gain Freeview TV Aerial
KUMA Cosmos TV Aerial for Campervans & Motorhomes
Mercury Outdoor TV Aerial Kit for Camping
Vision Plus 355 Omni-Directional
SLx Digidome Amplified Antenna
Avtex STH2000 Suction Mounted Caravan TV Aerial
Status 540 TV Aerial
Unispectra Korona TS Lite Caravan Digital Omni-Directional TV/FM Amplified Aerial
1byone Indoor/Outdoor TV Antenna
1. Vision Plus Status 570 Directional TV and Radio Antenna
If what you really want is a caravan tv aerial that will completely transform your camping experience, then you just found it. Vision Plus 570 TV Aerial is a slim and compact directional antenna designed to intercept strong signals and transmit crisp clear images.
Equipped with the Vision Plus VP5 Amplifier and a unique integrated Signal Finder, it works to find and broadcast all your favourite channels. It has a polarisation indicator, LED power indicators with red, yellow and green to indicate signal strength and a Variable Gain Control for amplifying signal.
Vision Plus 570 comes with 3 TV connections and 1 radio connection, meaning you can simultaneously connect up to 3 televisions, this is an exciting feature if you have more than one TV in your caravan. You can turn the aerial from within your caravan until you see the green light, once it is properly oriented to pick up the strongest signals, you can expect over 180 channels.
The mast included with the Vision Plus 570 is 330mm long, if you need something a bit longer, the Vision Plus 580 directional TV and DAB/FM radio antenna kit has a 930mm long mast.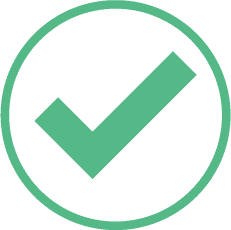 Great reception
Integrated TV Signal Finder
3 TV connection and 1 radio connection
Signal strength indicator lights
12/24V DC Power Input connection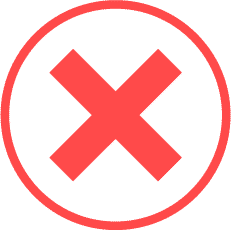 Expensive
The pole isn't very long, only 330mm
2. August DTA240 High Gain Freeview TV Aerial
A camping adventure should be enjoyed, not endured and the August DTA240 High Gain Freeview TV Aerial gives a new meaning to fun-filled camping. This is one of the cheapest caravan aerials around but does a surprisingly good job of receiving a clean signal for digital freeview and DAB broadcast and it is certainly portable.
With a sleek and small design, this aerial defines compact and it's much lighter than you'd expect, this makes it ideal for indoor and outdoor use. As an omnidirectional aerial suitable for outdoor use it's durable and weather-proof with an IP68 rating.
Using a magnetic mount it firmly attaches to any metallic surface (ideal for attaching to caravans) and with a standard 4.9 ft coaxial cable, it can be easily connected and used with almost any TV set.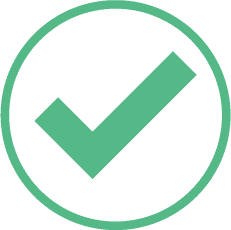 Good signal reception
Standard coaxial cable
Compact and lightweight
Very budget-friendly
Magnetic mount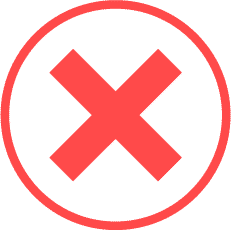 Picture quality isn't always excellent
May not receive signal in some locations
Sale
3. KUMA Cosmos TV Aerial for Campervans & Motorhomes
The KUMA Cosmos is a 360⁰ Omni-Directional aerial for Motorhomes. It picks up signals from all directions with no rotating or pointing required.
It comes with a built in amplifier, so there is no need for additional peripherals to boost the range in weak signal spots.
It comes packed with an extra long cable extension to ensure that installation is quick, easy and fuss-free as well as a 12/24v power adapter.
Finally, I want to mention the company. KUMA makes some pretty solid products, this is backed by a 2 year warranty, and they also have 24 hour customer service, so you should be in safe hands with this TV aerial.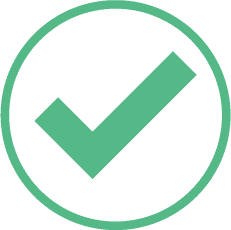 Built in signal booster
long cord included
12/24v power options
Top notch customer service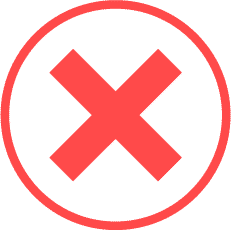 A permanent installation is required
4. Mercury Outdoor TV Aerial Kit for Camping
This motorhome and caravan aerial kit from Mercury is a great value choice that comes supplied with mounting materials and 6m connection cable.
It is specially designed for camping, or even marine use, and can be mounted directly onto your motor home or on a pole of up to 38mm in diameter using the clamp supplied. Although the pole is not included.
The built-in 20dB high gain amplifier ensures a clear picture, even in weak signal areas.
This kit also includes a splitter to connect a second radio or TV set
It is important to know that there is a seperate amplifier which will need to be mounted inside your motorhome and requires power through a mains adaptor or 12V plug. Both are included in the kit.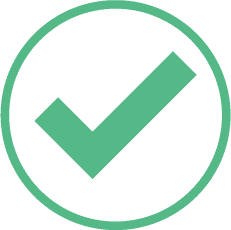 Great quality
Includes a signal splitter
Can be attached to a pole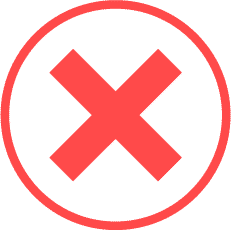 Separate installation of the amplifier is required
5. Vision Plus Status 355 Omni-Directional Digital TV
Whether you camp within the city or in the middle of nowhere, the Vision Plus Status 355 Omni-Directional Digital TV has you covered.
This caravan tv aerial is built to receive both horizontally and vertically transmitted digital TV signals (including DAB and FM signals) across the UK and Europe, it intercepts strong signals through 360-degrees and transmits high-quality pictures.
Vision Plus Status 355 Digital TV Aerial has two variants which present the option of choosing your preferred mode for attaching it to your caravan. One model has a suction pad while the other is permanently fitted.
A standard (5 or 10 metres long, depending on the model) coaxial cable allows you to easily connect and use with almost any TV set and it's long enough to reach every part of your motorhome.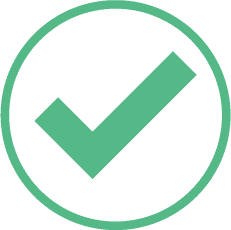 Great signal reception through 360-degrees
Integrated signal amplifier and gain control
Easy to install and use
5m integrated coaxial cable
A-3 year warranty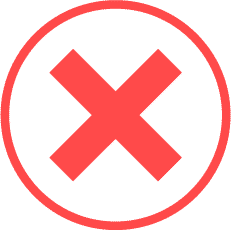 The pole is not long enough
6. SLx Digidome Amplified Antenna
SLx DigiDome isa compact and modern design that is easy to install. The omni-directional technology receives all locally available signals and is capable of receiving both VHF and UHF frequencies including HD Freeview channels
The in built 4G filter reduces channel loss from interference that can be caused by 4G mobile phone signals for a quality picture on your motorhome TV.
One thing though, it is better for homes or as a static caravan aerial due to the included mounting option.
A full kit is included that contains a 10m coax cable, cable clips, wall bracket and fixings and amplifier. However, the bracket included is for a side mounting. You can easily remove it when driving, or use a different mounting, but it's not convenient for keeping attached to the exterior of your motorhome while moving between caravan sites.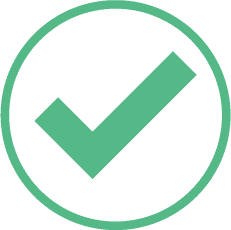 Great performance
Built-in 4G LTE Filter
Affordable
Compact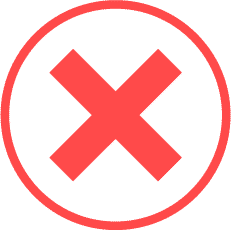 Mounting is more suited to static caravans
Sale
7. Avtex STH3000 Suction Mounted Caravan TV Aerial
The Avtex STH3000 is another excellent caravan aerial that'll keep you entertained and connected to the real world while you're out in your motorhome. It's built to firmly attach to the exterior of your caravan using a suction mount, it can be used both outdoors and indoors as it is weather-proof and UV-resistant.
You can set-up this aerial within minutes and start enjoying crisp clear broadcast of your favourite freeview channels and TV shows with no glitch in transmission, it picks up both digital and analogue broadcast.
This Avtex caravan aerial comes with a 12/24V DC power input connection, you may have to get a mains adaptor to enable you take advantage of any available 240 AC mains hook-up. Next time you're planning for a long camping trip to the middle of nowhere, make sure you go with one of these. It's worth every dime you spend on it.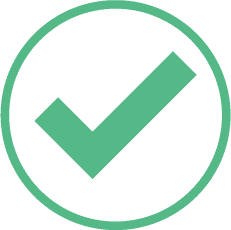 Excellent signal reception and quality
Built-in volume amplifier
Three power sources (12V, 24V and TV antenna)
Attaches to all flat surfaces
Very budget-friendly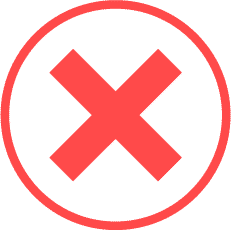 The suction cup mount can come off if the surface isn't very smooth and clean.
8. Status 540 Directional TV Aerial
This Status 540 directional aerial is designed to intercept and broadcast digital and analogue video transmissions, and it transmits exceptional quality in all VHF, UHF/FM signals.
Since this is a directional aerial, the major step towards getting it to perform excellently is properly aligning it to the accurate direction of the broadcast tower.
The best part is that you can lift and lower the dome antenna and adjust its alignment from the comfort of your caravan or motorhome. Once it is properly oriented to pick up the strongest signals, then it's time to sit back, relax and watch tv.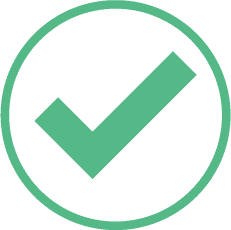 Excellent signal reception
Integrated electronic booster
Angle adjustable up to fifteen degrees
Easy to install and use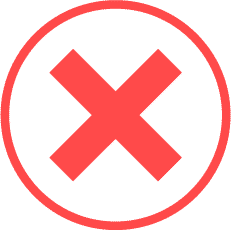 9. Unispectra Korona TS Lite Caravan Digital Omnidirectional TV/FM Amplified Aerial
Another great option for keeping yourself entertained while on a camping holiday is the Unispectra omnidirectional TV aerial. This portable aerial is compact (only 30cm high and 25cm wide) and specially designed for caravans, boats, motorhomes, trucks etc.
As an omnidirectional caravan aerial, it intercepts both digital and analogue signals from all directions. It also receives radio FM and DAB frequencies. With a built-in amplifier it ensures good reception of stations transmitting from different directions.
Getting this antenna to work is easy, the whole unit takes only seconds to assemble. It comes with 4 metres cable for connecting to your devices and a 12/24V supply plug for connecting to a power source. The Korona TS Lite is specially constructed to work well in any weather condition, it's resistant to gusty wind and extreme weather conditions.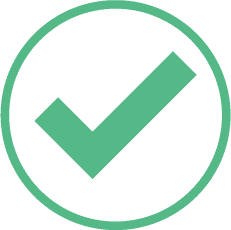 Built-in amplifier it ensures good reception
Installation takes a few minutes
Air-tight construction allows a caravan aerial to operate in any weather conditions.
4m Cable with connectors included.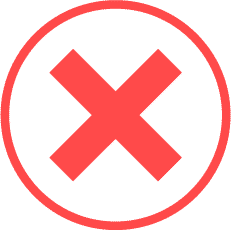 May not receive signal in some locations
10. 1byone Indoor/Outdoor TV Antenna
The 1byone indoor/outdoor TV antenna is designed to receive both freeview and analogue signals and broadcast high-quality pictures. To set-up and use it, simply connect to a HDTV with a built-in DVB-T tuner/receiver using coaxial cable and start enjoying your favourite channels on your caravan TV.
An integrated 4G LTE filter blocks all interference and transmissions from mobile devices to ensure noise-free digital TV reception. If you always camp in places that are very far from the broadcast tower and receive extremely poor signal, you may have to get a TV aerial booster or antenna amplifier.
For the 1byone indoor/outdoor TV antenna, there are no questions about durability because it's built to last with anti-UV coating and a weather-proof design to withstand the toughest weather conditions.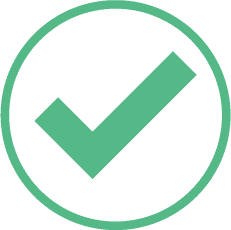 Suitable for both Freeview and Analog TV Signals
Anti-UV coating and weather-proof design
Built-in 4G LTE Filter
Very affordable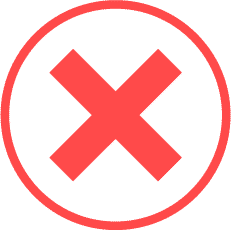 Needs a signal booster
Less-than-excellent picture quality
Key points for consideration before buying
Omnidirectional or directional aerial
For a directional aerial to receive signal it has to be properly positioned to point towards the nearest TV mast based on UK aerial alignment. When properly positioned, a directional aerial will intercept one strong signal and transmit clear HD pictures.
Since omnidirectional aerial receives signal simultaneously from every direction, it becomes better when you have no idea which direction the signal is coming from.
Both caravan tv aerials work well but they do have drawbacks if a directional aerial is pointing towards the wrong direction it won't pick up a signal. And while the omnidirectional aerial intercepts signals from every direction, this makes it prone to more interference and poor signal quality, but this can be improved with an amplifier. A directional aerial will serve you better if you can find the accurate direction of the TV mast.
Signal reception range and picture quality
Reception coverage and picture quality are the two major factors that define a good caravan aerial. An excellent antenna will intercept high-quality signals and transmit crisp clear images on your caravan TV screen. An antenna with a reception range of 25 miles is good but the best units have up to 55 miles.
How it attaches to the motorhome
There are different ways of attaching caravan tv aerials to the exterior of your motorhome and it's important to consider your preferred method. Some are designed to attach using a suction force, some use magnets, while others will need you to bore holes on your caravan.
With the first two options you can always change the position of your antenna. While the last option is more permanent and you won't have to worry about it being blown off by gusty winds.
Size and weight
For a camper, the smaller the antenna the better because you wouldn't want something that will occupy so much space. The ideal should neither be too small or too big, besides nobody wants to drive a camper with a tree on the rooftop. A camper antenna should also be reasonably lightweight to enable easy handling and installation but still give a good picture when you watch tv. But not too light that it can be thrown off the roof by wind.
Durability
You'll most likely mount your caravan tv aerial on the rooftop of your mobile home, there it will be exposed to the element at all times. Therefore the antenna should be sturdily built to withstand all weather conditions, no matter how extreme. The most durable and weather-resistant outdoor/indoor antennas are made from aluminum or very sturdy plastic.
Ease of installation
This is very important because you don't want to spend hours trying to understand how best to place your TV aerial and how to set it up. Now you want a simple unit with all the necessary parts for installation and a user's guide with easy-to-follow instructions.
Final thoughts on the best tv aerial for motorhomes
Choosing the best aerials for caravans to spice up your camping adventure shouldn't be a daunting task. And when looking to get a new one, always remember that your ideal caravan TV aerial should be an antenna you can rely on to intercept strong signals and transmit high-quality pictures no matter where you decide to travel to.
While these may seem like the most important features, durability, ease of use and price also contribute in making a product much desirable. The Vision Plus 570 TV Aerial is our top recommendation for very good reasons but if that comes around as a bit expensive, you can go for any of the other great choices.