A trip to your home away from home is bliss, you can forget about everything and relax by the sea, or in the countryside, wherever your caravan may be. But how about if you want it to be a little more homely? One of the most important features of home life these days is a solid internet connection, and you don't need to leave that behind. So if you're wondering just how do I get wifi in my static caravan? Keep on reading.
Coming up in this post
hide
*The links in this page are affiliate links, that means that if you purchase after following one, I make a small commission from the sale at no additional cost to yourself. Take a look at our disclosure page for more info on this.
Fortunately, there are many available options so you can stream some scary movies on Netflix, or just play some romantic music in the evenings in your happy place. There's the phone line that your caravan might already have, you can just get data services from the providers, or you can subscribe to some other alternatives that exist. This piece will let you know of the most practical of those alternatives.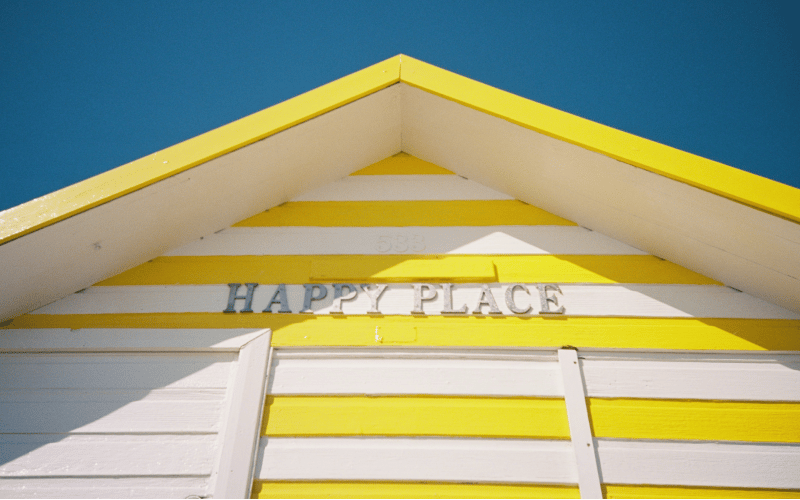 Caravan internet options
Do you have a phone line?
You most likely have a phone line in your static caravan, and that would mean that your internet connection problem is half-solved. You can just reach out to the providers to see the data plans that you can subscribe to. You should be able to get connected to any of the major broadband companies in the UK and smarten up your caravan.
Unfortunately, it happens more often than not that the landline broadband is nothing to write home about in terms of speed. When faced such low-quality internet connection, social media can be frustrating, any classic movie is stressful, work efficiency is rubbished and games are unplayable. In that case, what are the remedies to that situation?
Does your caravan site have a WiFi hotspot nearby?
Wi-Fi hotspots pop up all over the place, it's much cheaper and sometimes faster and more reliable option and you can get connected with all devices. So, if you can get Wi-Fi where your caravan is parked, then you already have your answer.
If the Wi-Fi is slow, maybe because the source router is far away, congested or you're parked in a 'dark zone', then you can consider getting a Wi-Fi signal booster to enhance the broadband connectivity strength that gets to you even in peak periods.
Kuma's high power signal booster might just be what you need. it allows you to stay connected to the internet even if you're 1500 metres away from the signal booster. Also, the device is highly compatible with the latest versions of Windows, while the design makes it ideal for mounting on almost any surface, from flat surfaces to jockeys and poles. It is also remarkably easy to set-up, which means you save the few bucks that you could have lost for professional installation.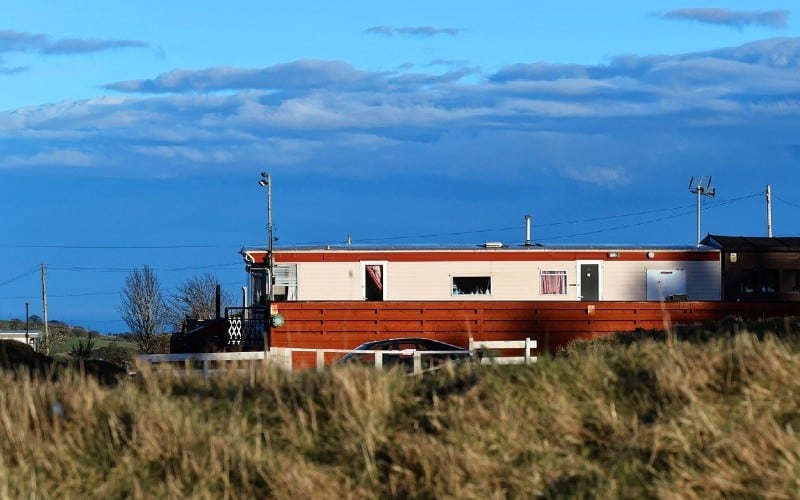 Get a 4G antenna for your caravan
Another good answer to the 'How do I get Wi-Fi in my static caravan?' question is using the 4G network for your caravan's broadband network through an antenna. This means you don't need a phone socket – which most static caravans don't have – to get your internet connection. However, the differences stop there. You'll still have to pay for the data rates just like you pay for mobile data services, and if you do, just go for the monthly subscriptions and save yourself from any embarrassments. The next question, then, is which of the many 4G antennas out there will do the job for you.
The Theta Communication Directional Motorhome device is a great product you can explore. It is backwards compatible for devices that can only handle 3G, EDGE, GPRS, HSDPA networks as efficiently as it can cover some wireless bands that are not even in operation yet. The compatibility of the device goes into the physical features of the device, as the cables can be replaced with other brands that fits like TS9 or RF240 cables, so you get longer lengths if you want. The simple design of the Theta Communication Directional Motorhome device allows you to tightly secure it, and makes the signal reception of the antenna reach an outstanding value given its high gain.
Add to that, the fact that the Theta antenna, weighs lightly, and uses Ethernet connectivity routes to bolster the speed and quality of the network delivered to your devices, and you can get why it is such a cost-effective solution to getting wireless internet.
Use a Mifi Device
Mobile Wi-Fi devices, portable hotspots or portable Wi-Fi routers, Mi-Fi devices are known by many names that all work in the same way. They are usually small gadgets that can be used to connect multiple devices to cellular networks. You simply connect your other devices to this portable device and you can tap into its private Wireless network.
Many Mi-Fi devices were created for international travel, and so can only be used by the network providers that created them, but there are so many unlocked versions out there that allow you to take advantage of the cheaper data rates around you by simply using a sim card in it.
Of course, you are warned to check regions that a mobile hotspot can support before relying on it. If the device doesn't support that region's cellular frequencies, then you might find yourself surfing at snail speed or not surfing at all altogether.
One device that you can trust to get you a wide range of ultra-reliable internet connection in Europe and beyond, is the GlocalMe Travel Mobile Hotspot. GlocalMe G3 can be your perfect companion for travel, if you ever wish to, since it is perfectly useable in more than 140 countries of the world, and allows free roaming in each of those regions. For people in parts of Europe, the deal is even sweeter, since you can get 8GB of data upon initial purchase as long as you buy in 38 countries in Europe, that will take you through the entire month.
Your caravan is static, so you might never have need for the travel-compatibility, but another advantage of the GlocalMe adapter is that you can stay connected with up to 5 devices including tabs, laptops and other data-heavy devices. Apart from that, you can also rely on this mobile hotspot to last through continuous use, since its 5350mAH battery rating guarantees you more than 15 hours of use – the very highest level of battery performance among mobile hotspots. That is, of course, you don't take advantage of its ability to double as a power bank to charge up your smartphone.
In case your static caravan is parked where the network signal is weak, an alternative option is KUMA's Pocket Hotspot Kit. With this one, you get a built-in booster antenna in with the personal Wi-Fi hotspot device. All you have to do is make use of the sim card adapter to introduce a service provider to the device and you're good to go. If you follow the instructions on the Quick start guide that comes with the package, you will set the Mi-Fi up within 10 minutes without calling for professional help.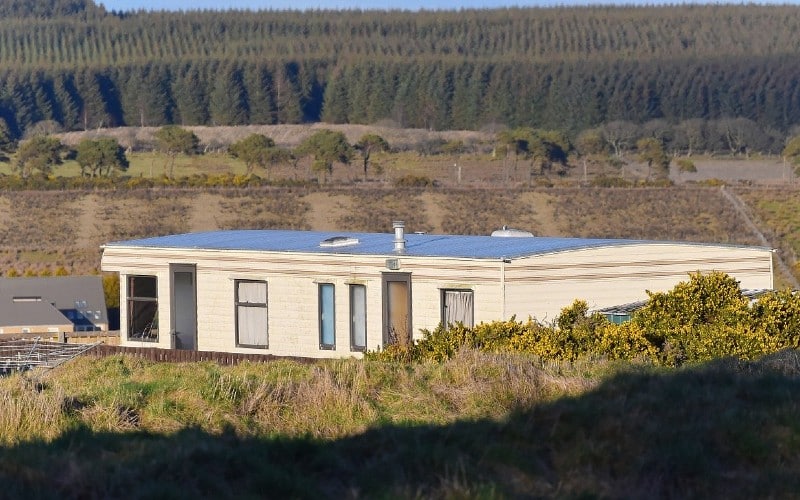 Satellite Connections
Say hello to the most reliable form of internet connection in existence. You basically get your share of signals directly from space satellites through your satellite dish. With improvements in 4G/5G networks, managing satellite connections is even less demanding than ever before.
However, something so good comes at a price, and the astronomical set-up cost is the only reason why it is not the first option on this list of options. If you just want internet connection to check up on Snapchat stories, then going for Satellite Internet for your caravan might be overkill, except that's where you win your bread.
If you do choose Satellite Internet as your preferred connection medium, then be sure to watch out for things like the tuning. Since your caravan is static, you might not need to seek out effective signals occasionally, so you can save a few bucks off satellite modems that auto-adjust to find the strongest signals.
Also, you should keep an eye out for the satellite devices that are easier to set-up, so you can easily make readjustments too. At the same time, be on the lookout for how many devices the satellite can connect to at the same time, and you'll get a good deal. Just remember that it is the most reliable and most expensive option of all.
Final thoughts on wifi in a static caravan
The world of robotics and electronics have obviously made your life better, and these tools will make your robots and electronics give you an even better experience since you will enjoy better and convenient connection to the internet.
Of course, never forget that your eventual choice should depend on your budget and the needs you have, don't go for Satellite internet when you just want to download a few songs every day! That's something you can manage without your phone line broadband – no matter how poor it is – efficiently do with a Wi-Fi, or comfortably and speedily do with 4G internet.
Except, of course, if money's not your problem. Then the sky is not your limit, and you can use the satellite to harness it. Good luck!