The idea of going camping in a motorhome isn't really to spend time watching television in your caravan. Having one there just in case of a rainy day or unruly kids is a good idea.
In this post, we will help you find the best 12-volt caravan TV as we line up 10 of the best for caravans and motorhomes.
Yes, I know, camping isn't about watching TV, but there are a few exceptions right? Good reasons to have a television in your motorhome include rainy days, entertaining the family during long stays at campgrounds; evening entertainment when you're exhausted from exploring.
It shouldn't be your sole source of entertainment, but it nice to have right?
Our Top Picks
Our top Pick
Avtex 219DSFVP Wi-Fi Connected HD TV
Best value
Cello C22230FT2S2
Best super portable
August DA900D
Our top Pick
Avtex 219DSFVP Wi-Fi Connected HD TV
Best value
How do caravan TVs (12v) differ from household TVs?
If you think that all TV's are the same and since you already have one at home you can quickly put it in your caravan and zoom off on a road trip, right? Wrong!
This may come as a surprise but the televisions built for caravans are very different from home televisions.
The best 12v TV for a caravan will be one that is built to be more energy-efficient than home televisions. This is a very important feature because you want a TV which can easily be powered by your leisure battery plus you don't want one that will sap up your caravan power source in a few minutes.
A 12v caravan tv is a perfect choice for your motorhome since they will go easy on your leisure battery.
But unfortunately, many of the 12 volt TVs in the market is not as efficient as they claim to be. And for ultimate flexibility, your 12V TV should be able to switch from DC power to AC power in case you have access to a mains hook-up.
Another way in which a caravan TV differs from a home TV is in its firm and sturdy build. Unlike your home television which sits in one place year after year, your caravan TV will have to always be on the move and will be subjected to continuous jolts and vibrations as you travel with your motorhome.
This constant vibration can cause damage to any TV model that is not specifically built to withstand it, plus the viewing angle is usually narrower because of a shorter viewing distance.
There is more information at the end of this article, but let's crack on with the teles. Here are out top 10 as we search for the best 12v tv.
You may also enjoy:
Best 12 Volt TV For Caravans
Avtex 219DSFVP Wi-Fi Connected HD TV
Cello C22230F-Traveller
August DTV905 9" Portable TV
Sniper 19″ HD LED Travel TV
Philips 24PFS5535
Portable12 inch Digital Television
Avtex L219DRS PRO
Unispectra® 22″ TV
Sharp 1T-C24BE0KR1FW
Ferguson F2220FMTR Traveller Series
1. Avtex 219DSFVP 21.5″ 12V/240V Wi-Fi Connected HD TV – Overall best 12 volt Caravan TV
Specially built to give you the ultimate TV experience in your caravan with a frameless edge-to-edge design, the Avtex 21.5″ 12V/240V Wi-Fi Connected 12v smart tv for caravan offers full HD ultra-wide viewing angle LED screen and you can be sure of an excellent view from any angle.
With the Avtex 219DSFVP Connected motorhome TV you can enjoy Freeview Play with over 70 TV channels including 15 channels on full HD and 7 on-demand players.
One of a number of improvements on its predecessor is the built-in Wi-Fi enables you connect to the internet for unlimited access to your favourite shows and online streaming services. But you can also connect to an aerial or satellite to enjoy HD TV without any extra equipment.
As you would expect, this TV model has different options for power supply, 12V, 24V or 240V mains AC, making it ideal for a fun holiday camping adventure or at home in one of your rooms.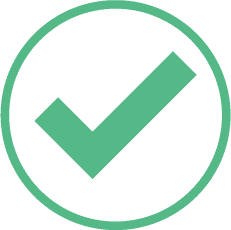 Ultra-slim edge-to-edge design
DVB-S & DVB-S2 digital HD satellite tuner
Built-in Wi-Fi for connected services and extra channels
Multiple power options: 240V AC/12V/24V DC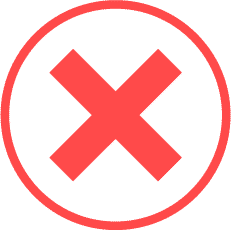 Poor sound quality
Wi-Fi module is not intuitive
2. Cello C22230F-Traveller 22-Inch Full HD Traveller 12v tv dvd – Best Value
A versatile TV that's designed to either serve you at home or tag along on adventures with your caravan, the new Cello Traveller TV is lightweight and compact with a decent 22" screen size.
This 12v smart tv for motorhomes comes with Miracast to enable you to enjoy your favourite Android apps, including Netflix, BBC iPlayer etc., on your television.
It also has a built-in DVD player for watching movies, a USB port for connecting an external storage device to your television and enjoying your favourite pre-recorded shows, downloads, and HDMI inputs for connecting your laptops, gaming console, etc. And if you want to enjoy digital content on your TV, the Cello Traveller has got you covered with Freeview HD T2 capabilities.
The Cello Traveller also sports a satellite tuner to ensure to get a decent signal even when you find yourself in an area with poor signal. The dual power source (12-volt DC and 240-volt AC power supply options) means you can use it can be used for boats, caravans, motorhomes and even at home.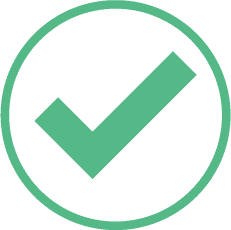 Excellent HD screen
Simple and intuitive controls
Great reception and high picture quality
Dual power supply options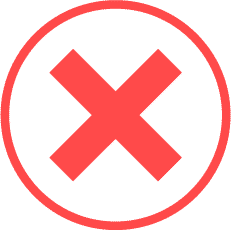 Sound quality is less than ideal
Has a narrow viewing angle
3. August DTV905 – 9" Portable 12v Freeview TV – Best Super-portable Caravan TV
This August caravan TV is a brilliant little telly and it has great features too. For a television of this size, you wouldn't expect many great features, but the August DTV905 motorhome tv beats your expectations with its stylish, sleek, compact, ultra-slim and high-quality Freeview TV.
It has some advanced features like the ability to set up scheduled recordings and enable subtitles when available.
You can also use this little television to watch digital files and pre-recorded shows as it has a USB port, AV in/out and an SD card slot that supports up to 32GB.
However, one noted problem is the sound quality is a little tinny, but that would kind of be expected with motorhome TVs of this size and can always be remedied with a nice external speaker.
Apart from being an excellent gadget to keep kids entertained during a long road trip, it can also serve as a caravan companion or a bedside TV, it also fits perfectly as a kitchen table TV.
The August 9' portable Freeview TV is super-portable and it's the perfect television for anyone who is short of space.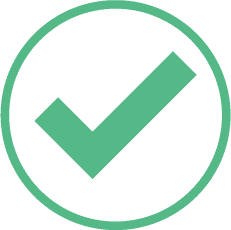 It's super-portable with amazing features like a USB port, AV in/out, HDMI out for external connections
The screen is very bright and you can get a clear view from a good distance away and several angles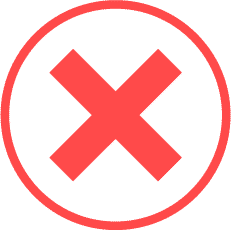 The battery lasts for only 2.5 hours, so you always have to plug in the charger
See more on Amazon
Other Top Recommendations
4. Sniper 19″ HD LED Travel TV
The Sniper 19" 12V TV has a grade A LED screen which gives you good picture quality and the 19-inch size makes it a good fit for motorhomes. It's lightweight with very low power consumption making it an ideal caravans, motorhomes and boats.
To save you from the frustration that comes with tangled cables and clustered caravan, this compact caravan telly has a built-in DVD player, built-in Freeview HD receiver so you can watch digital television without a decoder.
It also sports a built-in HD satellite receiver to allow you connect to satellite dishes – and enjoy satellite TV when travelling to places with poor aerial signal – without the need for an extra decoder. The Sniper 19" Travel TV may not have the best sound quality but it has Bluetooth which you can connect to a soundbar – or headphones – to improve the sound quality, which is an excellent compensation for this minor drawback.
Also, a feature of this compact caravan or motorhome tv is a 12/24 volts power lead for DC power use and a mains adapter to enable you to take advantage of any available mains hook-up.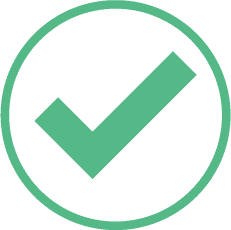 Has a built-in DVD player, Bluetooth, HD satellite and Freeview HD receivers
12V TV with a 24V mains adapter
Has a USB PVR function for pausing live TV and recording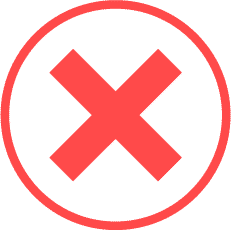 Sound quality is not great
5. Philips 24PFS5535/12 24-Inch LED TV
This Philips 24-inch 12V TV is sleek and elegant with the promise to give you unlimited entertainment possibilities both at home and on-the-go.
It's a full HD LED TV with crisp clear 1080p resolution, brilliant picture quality with beautiful colours and clear audio thanks to its full range-speakers.
It sports 2 HDMI and VGA ports for connecting your PC and USB port for plugging in external storage devices and media, offering you a variety of options for connectivity and entertainment.
Designed specially for your caravan or motorhome, this TV comes a 12-Volt DC power adapter for sourcing power from your car, it also comes with a remote controller, 2 AAA batteries and Quick start guide for easy installation and usage.
It's not only for camping, this TV come with a table-top stand for adorning any room and it's perfect your kid's room or the kitchen.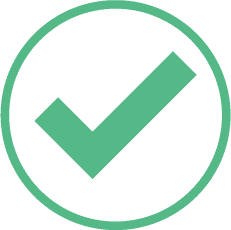 Decent picture and sound quality
Philip's Pixel Plus HD
2 HDMI, VGA ports and USB PVR
12 months warranty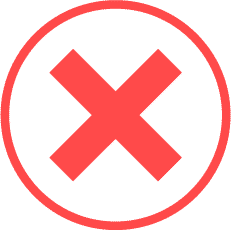 6. Portable TV, 12inch Digital Analog Television
Portable TVs are great for outdoor use and you can keep up with your favourite TV shows while enjoying the great outdoors.
This portable 12 inch 12V television is ideal for use in camper vans, motorhomes and boats, it's boasts 1080P HD and produces crystal-clear pictures, and with its DVB-T/T2 you can watch both analogue and digital television.
It comes with a 1500mah rechargeable lithium battery, and it comes with a USB port for connecting your memory stick or hard disk drive, and SD/MMC card slot offering varied entertainment options.
Despite the small screen size, you also get a digital TV high-sensitivity tuner for enhanced signal reception and video quality, plus a bracket and a 12V mains DC car charger to enable easy usage in your car.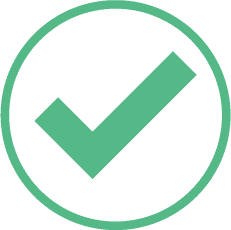 Compact, ultra-slim and lightweight 12V TV
Decent resolution and video quality
Has USB and SD/MMC card slot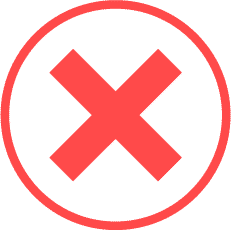 Rechargeable battery is limited
7. Avtex L219DRS PRO 21.5″ 24/12v TV DVD
If you want one of the very best 12v campervan tv, then look at the Avtex L219DRS PRO.
It gives you many caravan TV options; if you prefer to watch DVDs, it has a built-in TV DVD and CD player plus a built-in digital radio for added convenience. However, the one thing that stopped this from being #1, is the lack of smart features. If hooking up to WiFi is not something you're worried about, then this is a fantastic choice.
If you fancy digital television, the Avtex Pro comes with a DVB-T2 tuner to enable you to watch via aerial without the need for a decoder. And if you'd like a satellite dish, the Avtex Pro also has a DVB-S2 tuner so you can easily connect to your satellite dish and enjoy your favourite television shows.
This caravan TV comes with double tuners so you can watch one program while simultaneously recording another in an 8GB USB stick. To crown it all, this 12-volt caravan TV Avtex can switch from 12V/24 volt DC power to 240 volts AC power so that you can take advantage of any available mains hook-up.
Even with all these features, it's still lightweight and compact, perfect for your motorhome or caravan.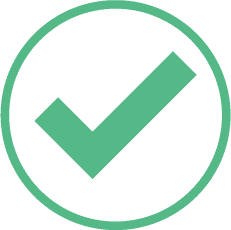 It has 2 built-in tuners that enable it to receive both Freeview and Satellite signals without a decoder.
It has a built-in digital radio, DVD/CD players and an 8GB USB for recording
It can switch from 12V/24 volts DC to 240 volts AC for mains hook-up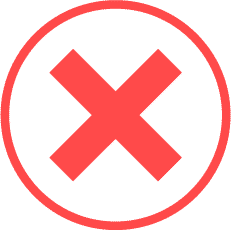 It's an expensive 12V TV
Lack of smart features
8. Motorhome Caravan Boat 12V 22″ TV DVD by Unispectra®
Another 12-volt caravan television that will completely revolutionize your camping experience is the Unispectra Motorhome Boat 22" 12V TV.
This compact and lightweight is a 22 inch 12v tv for caravan and it can switch to 240 volt AC mains power supply this makes it also suitable for home use.
The Unispectra Motorhome Caravan TV is very convenient as it gives you a variety of options for watching television.
It has built-in DVB-T2 for connecting to aerial for digital TV and also a built-in DVB-S2 for connecting to a satellite dish – this means you'll have no need for decoders.
This 22 inch 12V digital LED TV also comes with HDMI port for connecting external devices and you can also watch movies of various video formats (AVI, MKV, VOB) and play your favourite songs from a storage device connected to the TV via its USB port. But that's not all, you can record your favourite TV shows using its USB PVR function.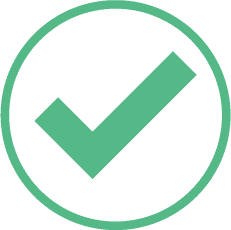 It has dual power options; 12 volts DC input and 240 volts for the mains power source
It has dual TV tuners; DVD-T2 for digital TV and DVD-S2 for satellite TV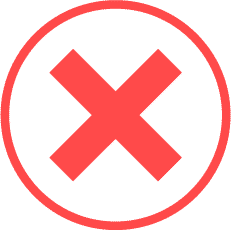 It doesn't have built-in DVD/CD players
9. Sharp 1T-C24BE0KR1FW 24-Inch HD Ready LED Smart TV 12V
This Sharp LED TV is compact with a beautiful white frame and an array of options for keeping yourself entertained either at home or on your many adventures in your caravan, boat or motorhome.
It has the ability to access an impressive number of smartphone apps such as YouTube, Netflix, BBC iPlayer, etc using Miracast. The elegant white finish frames a 24" screen size with brilliant LED display which produces crystal clear images with vibrant colours.
It also comes with USB and HDMI ports, and features a DTS TruSurround Freeview HD tuner giving you access to about 70 subscription-free entertainment channels with 15 channels in beautiful HD quality and you can record any of your favourite shows with the USB PVR function.
The smart 1T-C24BE0KR1FW will beautifully grace any motorhome, boat or kitchen with a matching white remote controller.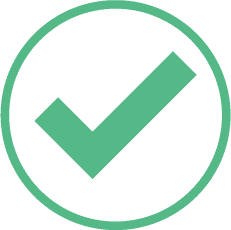 Excellent picture and clear sound
Easy to set up and install
Built-in Wi-Fi for easy connection to your wireless broadband
Can be used on a table-top/stand/TV unit or wall mounted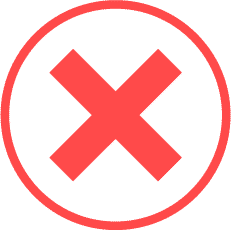 LED screen in not anti-glare
10. Ferguson F2220FMTR 22-inch Traveller Satellite LED TV DVD
Designed to keep you entertained while travelling, the Ferguson Traveller is a compact and lightweight motorhome tv with an 12-volt adapter for sourcing power from your motorhome or boat.
The New Ferguson Traveller 2020 model is a smart 12V TV with a plethora of features for entertainment, it comes with Miracast so you can cast your mobile apps on your TV, an integrated TV DVD player for enjoying your favourite movies, and Freeview T2 for watching digital TV while on-the-go.
But that's not all, the Ferguson Traveller also sports USB ports for connecting external storage devices to your television and HDMI ports for connecting game consoles and laptops for your pleasure.
It also comes with a built-in satellite tuner to ensure you receive signal even while travelling through places with poor signal without the need for extra accessories.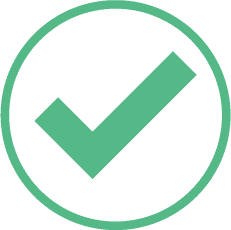 Brilliant picture and sound quality
Integrated satellite tuner
Class A+ energy efficiency
Has DVD, USB PVR, Freeview HD and Miracast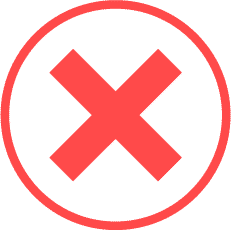 What makes a good TV for a caravan?
Caravan owners understand the importance of staying tuned in to live TV while on the road. But getting the perfect TV for your campervan can be very confusing especially if you don't know what to look for in a perfect caravan TV.
The one key feature that makes a TV perfect for use in a motorhome is its power consumption.
Ideal caravan TVs should be powered by a 12v DC power supply and this is the first thing to have in mind when shopping for one. But that's not all, there are other equally important features which are briefly discussed below.
Key things to consider before making a purchase
Before buying a television for your motorhome, make sure the particular TV you go for will check all the boxes below;
Energy Efficiency: when shopping for a caravan TV, its energy efficiency may be the most important thing to consider before you click the buy button. Why? Because this singular feature determines how useful that piece of electronics will be to you. A motorhome TV that is not energy efficient is worse than useless because it will continue to use up your leisure battery and that's the last thing you want in a campervan television.
12 Volt TVs: the ideal TV for caravans is a 12V TVs, this is so that you can maximize the power use on your leisure battery. An even better option is a low voltage caravan TV that can switch from 12/24 volts DC power to 240 volt AC power so that when you have access to the caravan sites mains hook-up you can take advantage of it for your TV.
Portability: you may want to be able to move your TV to different positions in your caravan to enable flexible viewing positions and much better TV experience. This will only be possible if your campervan TV is portable enough to allow you this luxury.
Size and Weight: large TVs may be ideal for your living room, but caravan TVs are usually built small. However, if you prefer a television with a widescreen size for longer viewing distance and better experience, and your motorhome has the space to contain it, then, by all means, get yourself a big TV, but remember it has to be a low voltage caravan TV.
And if your caravan isn't very spacious, then you should get a small TV. No matter the size of the TV you buy for your caravan, it has to be lightweight. For caravans, the weight has to be considered in every purchase and it's no different for TVs. The ideal weight for campervan televisions is between 1.6kg to 4.5kg.
Sturdy Build: before your purchase, you need to make sure the television you're buying is built to withstand the inevitable vibrations and jolts it will be subjected to when your caravan is in motion. You also want to go for products whose manufacturers offer great customer help services.
Built-in Tuners and Players: a caravan TV with built-in tuners and players like a digital terrestrial tuner, DVD players and Blu-ray will make it easy for you to entertain yourself without having to deal with tangled cables. Plus it will save you some space because you won't have any need for extra gadgets like DVD players which can occupy space and cramp your motorhome.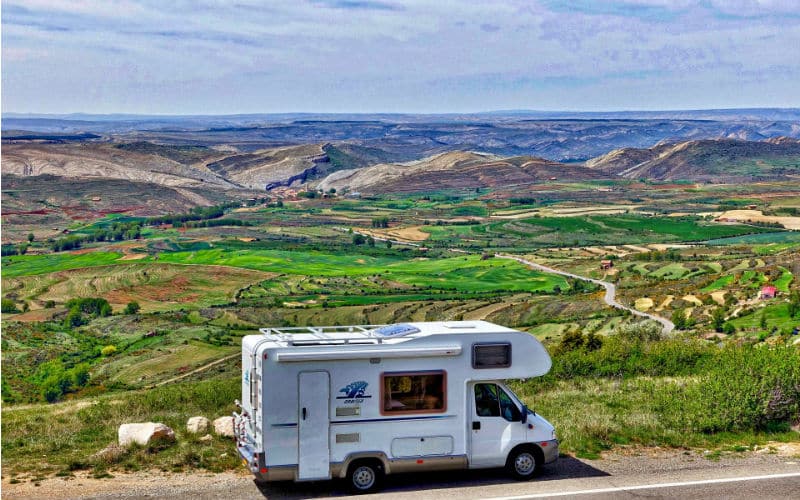 FAQs
Best 12-Volt Caravan TV: Final Thoughts
Getting the perfect television for your caravan for spicing up your camping should be difficult and this guide you should already have a clear idea of exactly what you want in your caravan TV and which one to get.
Remember, the ideal TV should have very low power consumption and multiple power options. You should also look for a TV with dual tuners; DVB-T2 and DVB-S2, and an integrated DVD player.
Amongst all the caravan TVs we're reviewed, the Avtex 219DSFVP (if you want a smart TV) & Avtex L219DRS PRO (not connected) 12v/24v TV remain the overall best, but if this is a bit too expensive for you, then consider any of the other excellent choices which are much cheaper. The Cello C22230F would be my next choice.