While away from your fixed home, you would want to experience a clear TV and radio signal, right? But you also want to relax and not have to worry about setting up satellite systems when you park up. That's why you need an excellent option for a motorhome as you hit the road anywhere and anytime.
In this Maxview VUQube 2 review, I hope that you'll find some nuggets of information to help you decided if it is indeed the right automatic satellite dish for your needs. Alongside the Selfsat Snipe and Dome options, it is certainly one of the best on the market at the moment, but the convenience does come at a price.
*The links in this page are affiliate links, that means that if you purchase after following one, I make a small commission from the sale at no additional cost to yourself. Take a look at our disclosure page for more info on this.
What we love about the Maxview VUQube 2
The Twin LNB which promotes extensive coverage
The mounting style which entails portable or permanent mounting
The alarm signal which notifies you in case the cable disconnects
The four pre programmed satellites to pick signals
The Velcro mount system
Small and portable size reducing cumbersomeness
Our Maxview VUQube 2 review
The Maxview VUQube 2 is an automatic satellite system that's fully enclosed that's widely used throughout the UK and into the rest of Europe. The enclosed 35cm Cassegrain dish provides the performance of a 50cm offset dish in a smaller, more compact package.
It is well known for excellent TV and Radio reception throughout the UK, although it can struggle once you have crossed the channel. Unlike other models that require a complex operation to run, this one works by just pressing a button, which makes this fully automatic satellite system a breeze to use.
It features Twin LNBS as standard, making it compatible with all SD/HD free to air satellite receivers including most SKY™ receivers. You can connect it to 2 receivers that are at a close range in different locations. This allows you to utilize signals available for easy TV and Radio signals or even record something while watching something different.
If you love your music or never miss an episode of The Archers, fear not, your radio signal will be clear for fantastic communication regardless of your location. It features 4 pre programmed satellites: Hotbird, Astra 1, Astra 2, and Astra 3, for automatic operation.
When it comes to size, this dish is a small unit and thus space-saving. You can mount it anywhere, including the top of your van with a permanent roof mounting, or stash it while on the road and just put it out as and when you need it.
One of the worries about a permanent dish is how it handles a bumpy road and how safe it is onto of your home from home. But with the You can find the Vuqube roof mount pack, available here on Amazon at a great price, this satellite unit will be super secure.
The wired controlled box allows you to control the unit while inside your vehicle. In the case of a cable disconnect, an alarm sounds so that you can rectify and get a better signal.
The Maxview VUQube 2 is very easy going on your battery. The unit's power input is through coaxial cable from the control box with a 12V cigarette adapter. When on standby, the power consumption is 0.65A, while search power consumption is only 0.85A. Very energy-efficient.
But of course, even having said all that, there is no escaping the very large elephant in the room, the price tag.
If you are after the convenience of an automatic satellite dish that you can just park up and set at the press of a button, then there is quite a cost associated.
As you can see in our post where we highlight some of the best available satellite options, there are much cheaper alternatives. After all, it doesn't take that long to set up a satellite dish once you have parked up.
But, there is the rainy days when you just want to have a cuppa and put your feet up as soon as you have parked. Also, the storage of a satellite dish while driving, this solves both of those issues.
There's no getting around it, this is very much a luxury item.
The high quality, durable, and robust construction make the satellite dish stand the test of time hence a significant investment that is backed by the two-year manufacturer's warranty.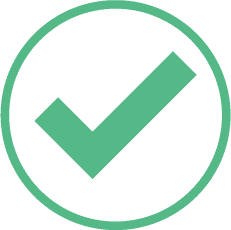 Widely used in the UK and Europe
Durable construction and thus value for money
Comprehensive signal coverage for use everywhere
Twin LNBs for fantastic coverage and signal strength
Comes with pre-programmed four signal satellites
Small, lightweight and thus portable
Cable entry cover system to enhance the safe use
Alarm notification in case of cable interruption
Mounts permanent or portable for your everywhere use
Already tested for outdoor use
Noise-free for peace of mind while in use
Set it while in the car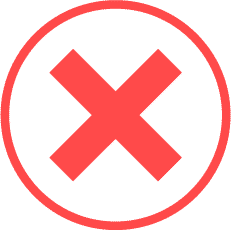 Not compatible with SKY Q™
You need to purchase a mounting kit separately
The programmable satellites are few
FAQs
Final thoughts on the Maxview VUQube 2
While choosing the best automatic satellite dish might be challenging, it will be crazy to think that the market has no perfect fit for you. However, the perfect fit does have to consider price.
Now that you have plenty of information from our Maxview VUQube 2 review, you hopefully know a bit more about this product and if it is right for you.
With a price that generally hovers around £700, it is no small investment when you consdier you can get a complete manual set up for less that £100. Also, you have to consider that if you spend a lot of time in Europe, this probably isn't your best choice as it does struggle with the signal.
However, if you are a UK road warrior looking to treat yourself and have the cash to splash, this makes an excellent choice as a fully automatic solution to your satellite woes.